From the gorgeous coastline to the sunny skies, the palm tree paradise of Florida is an oasis for real estate seekers looking for luxury and outdoor adventures. If you're doing an online home search in this beautiful state, perhaps you're looking for homes for sale in Grant Valkaria, FL, or Palm Bay condos for sale. Or, maybe you're hoping to relocate and sell your beloved home to get top offers.


No matter which step of the real estate journey you're on, you probably want to know what to consider when selecting a realtor to buy and sell a home that checks all the boxes. Here are some of the top things you should consider when doing an online home search and choosing your realtor.
Recommendations
Starting to look for homes for sale in
Grant Valkaria, FL
, with an
online home search
? It can be difficult to find a good real estate agent, as there are so many different options out there. One of the best ways to find an excellent real estate agent is to ask for recommendations for real estate agents in your area from friends and family. Asking for recommendations will save you time, and you'll have amazing recommendations from people you already know you can trust. When you ask for recommendations from friends and family, make sure to ask about their experiences with different agents, what they liked and disliked, and if they would work with the agent again.
Understand the current market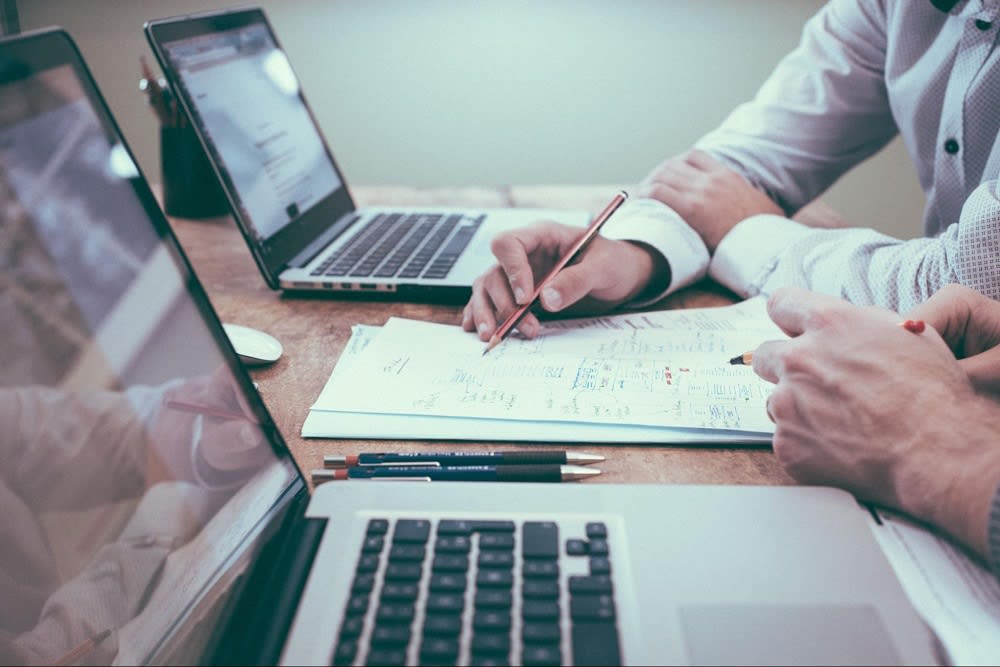 Photo courtesy of Unsplash
A great real estate agent, like
Candace Mulvaney
, realtor, will understand the current housing market. It's crucial to work with an agent who fully understands the current trends in the housing market, particularly for the neighborhood, city, or region where you live. You could find a real estate agent with lots of contacts, a stellar personality, and amazing people skills. Still, if they don't fully understand the current housing market, they can't properly guide you in buying or selling your home or get you the best home offers.
The best real estate agents know how to market and position your home effectively and how to prevent listing your house at the incorrect time of year. All of these skills are crucial in selling your home quickly and at the best price so you can find a new home as soon as possible without all the added stress.
Lots of experience
It can be difficult to place a price value on
experience
when you're looking for a real estate agent. The best real estate agents put in hundreds of sales and multiple years or even decades of work in the real estate industry, so they have the experience and expertise to guide their real estate clients with confidence toward their goals.
While newer real estate agents might have the ambition and energy, they don't have the experience they need to navigate a competitive and crowded housing market. Instead, choose a real estate agent with years of experience — someone who understands how to develop a strong professional network and build relationships with their clients and other realtors.
Solid track record
In addition to having years of experience, the best real estate agent must have a solid track record. You can research a real estate agent's
track record
with their previous clients to determine if they have been successful in helping their past clients buy, sell, and market their homes, particularly during downturns in the housing market. It must be clear that they work diligently to please their real estate clients.
Even if they have decades of experience working within the real estate industry, this doesn't necessarily mean that they've been successful at closing. Find someone who has a solid track record, so you can be confident that they can help you with your own real estate goals.
Respected in the industry
Furthermore, the real estate agent you choose should be respected in the real estate industry. The industry is actually a fairly small world, so make sure the agent you choose has a stellar reputation. Find someone who is well respected and revered amongst other realtors since real estate can be a competitive world. Speak to other real estate agents in your area and figure out which realtors can be trusted and which agents you need to avoid.
Skilled at communication
Photo courtesy of Pexels
Choosing a real estate agent who is expertly skilled at professional communication is crucial, especially since so much communication goes into the real estate journey. Your real estate agent needs to be able to move quickly and keep you aware of any updates with your home or the homes you're interested in purchasing.


Some real estate agents have a bad habit of going silent and not keeping their clients in the loop when making marketing decisions, selling, or buying your home. Instead, search for someone who will provide advice, keep you involved in the process, and keep you updated regularly. They should be responsive to your questions and concerns along the way.
Treat you with respect
There are plenty of real estate agents out there, so you shouldn't work with a real estate agent who doesn't treat you with respect. Find a real estate agent who makes enough time to prioritize you while you're buying or selling a home. Part of showing respect to you is simply acting professionally, so your real estate agent should be friendly and conduct themselves with poise and professionalism at all times. If not, you should move on and find another agent.
Ready to get started?
Thankfully, if your goal is to buy or sell Central Florida real estate, your search for a skilled, professional agent you can trust is easy!
Candace Mulvaney
is the realtor you want on your side.
Candace
has a results-oriented mindset, marketing tactics, and excellent negotiation skills that help her achieve success for her clients every time. From homes for sale in Grant Valkaria, FL, to new construction in Melbourne, Florida, Candace is ready to help you find your new paradise in this gorgeous state.
*Header photo courtesy of Pexels